---
Version 1
Server Veoh
Version 2
Server MovShare
Vote
(Total
0
Votes )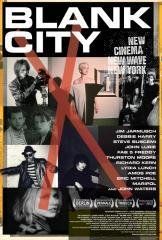 Movies:
Blank City
Director:
Celine Danhier
Cast:
Amos Poe, Ann Magnuson, Becky Johnston
Production Co:
Insurgent Media, Pure Fragment Films
Genres:
Documentary
Runtime:
94 min
Country:
USA
Release Date:
2010
Today, Manhattan is a byword for overpriced property, overexposed landmarks and overdressed fashionistas. In the late 70s, however, it was rat-infested, crime-crippled, cheap and nasty - somewhere for America to dump its immigrants, poor people and artists. Music, art, fashion and filmmaking burgeoned, fueled by drugs, dares, fads, feuds, and a fair helping of madness...